Every other month we gather with the youth (6th-12th grade) of Des Moines for a special event to celebrate being ONE with each other and ONE with Christ.
__________
"I pray that they will all be one, just as you and I are one—as you are in me, Father, and I am in you. And may they be in us so that the world will believe you sent me."
John 17:21
UPCOMING UNITED NIGHT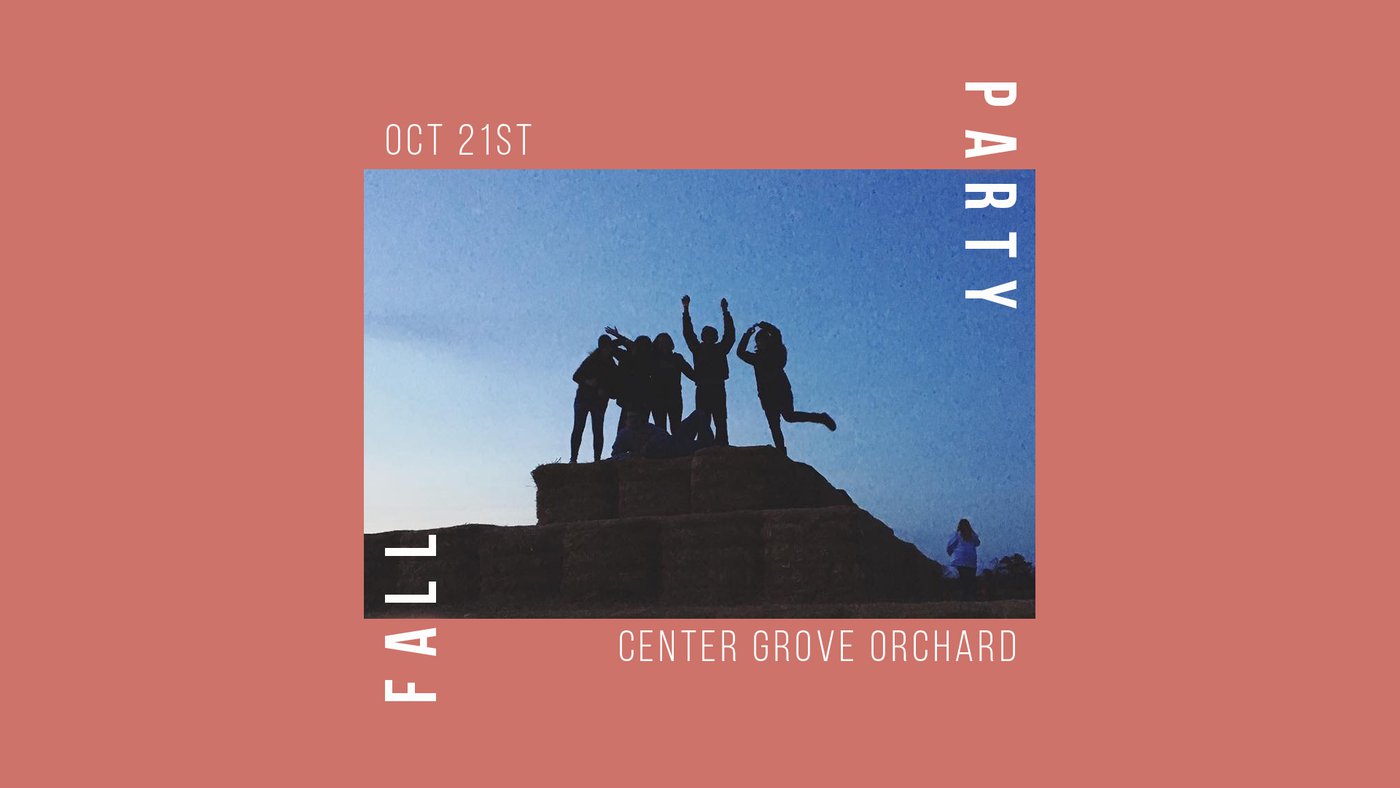 For the month of October we will be coming together on October 21st for a Fall Party!
WHAT
What it is a Fall Party you ask? Well let us tell you. Not only is it a party with our youth ministry friends from around the Des Moines area but it is also everything great about Fall, including:
Corn Maze
Bon Fire
Tractor Ride
Flannel
Smore's
Giant Slides
Jump Pillows
Apple Cider Donuts
And more . . .
WHERE
And where will we go to find all of these amazing Fall Festivities? Only the best orchard in the greater Des Moines Area, Center Grove Orchard. And not only that but we have rented out space just for us.
WHEN
Oct 21st | 5:00pm-8:45pm
The entire youth ministry fam will be meeting at The Revision Church Office at 5:00pm where we will all jump on a bus and drive to Center Grove Orchard together. We should arrive to Center Grove Orchard around 6:00pm where we will take part in Fall and all it's goodness until around 8:00pm. Students will then arrive back to the Revision Church office at approx. 8:45pm.
*students may show up at Center Grove Orchard on their own as long as they are driven by, or have permission from, parents.
BACKUP PLAN (If Necessary)
In the event that we are unable to go to Center Grove Orchard due to weather, we will make that call and inform you by 1:00pm on Wednesday, October 21st.
If we are unable to go to Center Grove Orchard, we will be meeting at The Mission Church from 6:30-8:30pm to watch a Fall/Halloween themed movie, play games, have a pumpkin carving contest, eat Apple Cider, donuts, and more!
We are praying that the weather clears up for us so that we don't have to worry about the backup plan, but just in case, that's the plan!