Gather.
On Monday, November 2nd, gather with churches all over Iowa for a night to worship, pray, and glorify Jesus Christ. It is no small coincidence that this event will take place one night before one of the most monumental elections in a generation.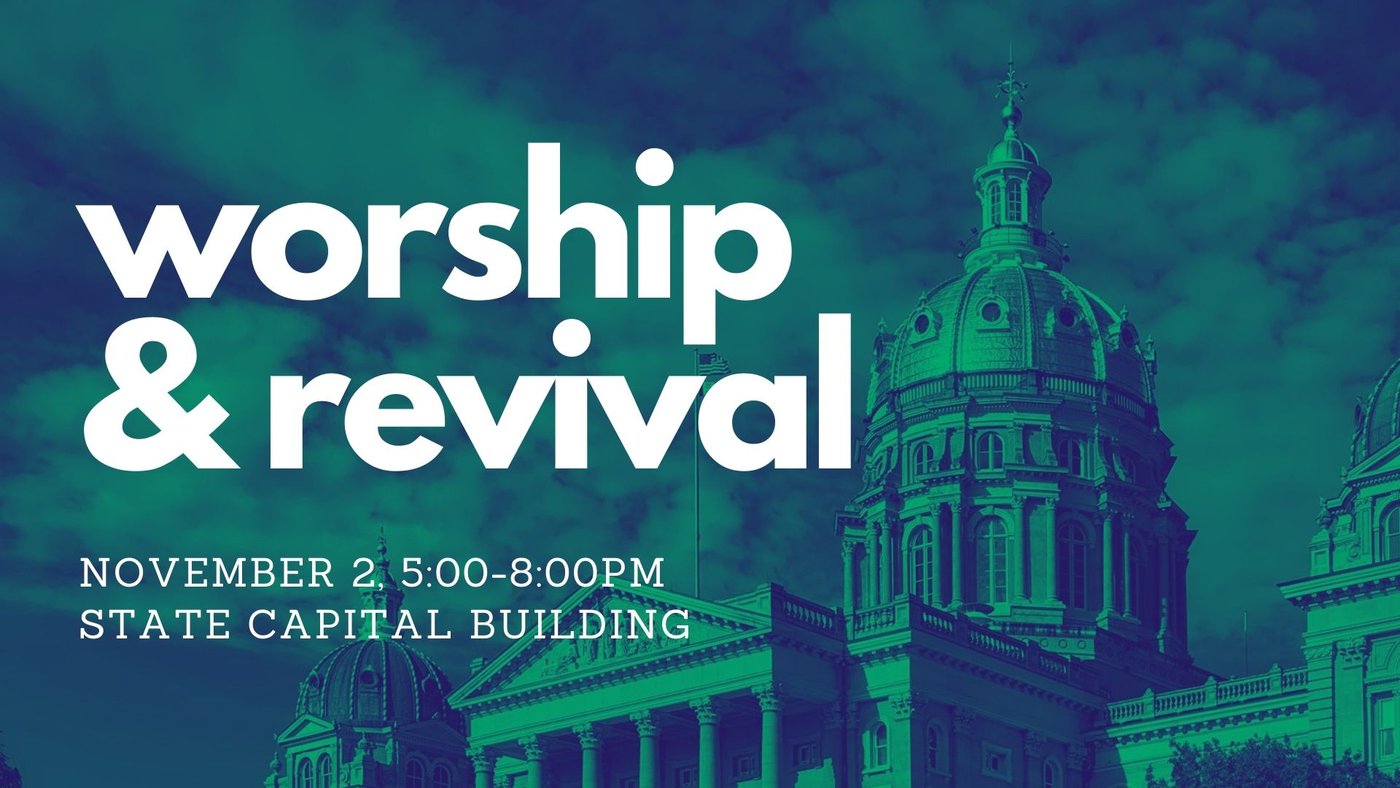 Worship.
When:
Monday, November 2nd beginning at 5:00pm
Where:
Iowa State Capital Building in Des Moines
1007 E. Grand Ave., Des Moines, IA 50319
The side of the building facing the city on the west side.
What:
Worship, prayer, and a repentant cry for revival in our nation and for hearts to be turned to God.
Churches all over the state of Iowa, including Simple Church, will be leading through music and prayer.
Online:
Join the livestream at: simple.online.church.
Share.
What can I do?
You can help make this event happen and be part of this move of God towards revival in the following ways:
Pray: There are lots of moving pieces involved in this event and God's presence and will is required in every detail.
Attend: In-person or online.
Share: Invite your friends to worship with us and boldly share this revival movement on social media for the world to see.
Give: There is a $15,000 goal to make this event happen. You can help support this event financially by giving through the "Iowa Blessing" fund at Simple Church.
The Iowa Blessing