Serving our world.
Jesus commands us to "go." We make it our mission to love God, love others, and serve our world which can look different from person to person and community and community.
Check out the ways we're serving our world right now: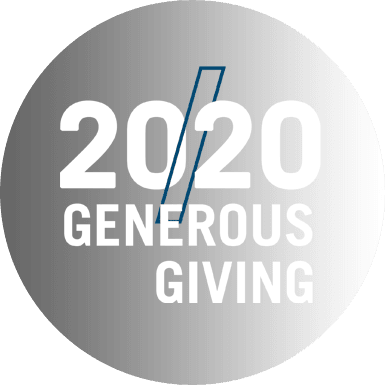 Generous Giving Fund
As a church, we provided over $24,200 of financial assistance in 2018 to people in our community. In 2019 we continue to help meet the needs of our church family and community to ensure that there is "no fear" in our church. We use the funds from our "Generous Giving Fund" to support all of our benevolence. You can choose to give directly to this fund in your giving.
We are excited to announce this year that we are raising $40,000 to support community ministries and outreach for 2020. Your end of the year giving isn't just a great tax benefit - it's a great benefit to our community and church family that is already changing lives, bring hope, and casting out fear.
2019 Single Moms Christmas Dinner

We're serving along side Single Parent Provision again this year at the 2019 Single Moms Christmas Dinner. It takes over 500 volunteers to help make this amazing night happen and we know that you will be blessed from by this serving opportunity.
Details:
Saturday, December 14th. Event starting at 5:00pm, volunteers arriving earlier depending on serving area.
Held at Community Choice Convention Center at the Iowa Event Center (833 5th Ave., Des Moines, IA)
Ways to Serve:
SERVE: People are needed to help in the following areas: Set-Up, Parking, Security, Check-In, Men's Usher & Serving, Greeting, Children's (from birth to high school and special needs), and Tear Down. (You can learn more about serving here.)
SUPPORT: Simple Church has pledged to sponsor 3 tables and 1 children's room this year from our Generous Giving Fund. Your giving directly supports this ministry and event.
Jericho Outreach Ministry
We're happy to continue partnering with Jericho through financial support and various projects including helping to renovate their new building. If you would like to learn more about how this ministry reaches women with the love of Jesus, check them out here.
YMCA Supportive Housing
Our members continue to support this awesome ministry through financial giving and purchasing needed items for their pantry.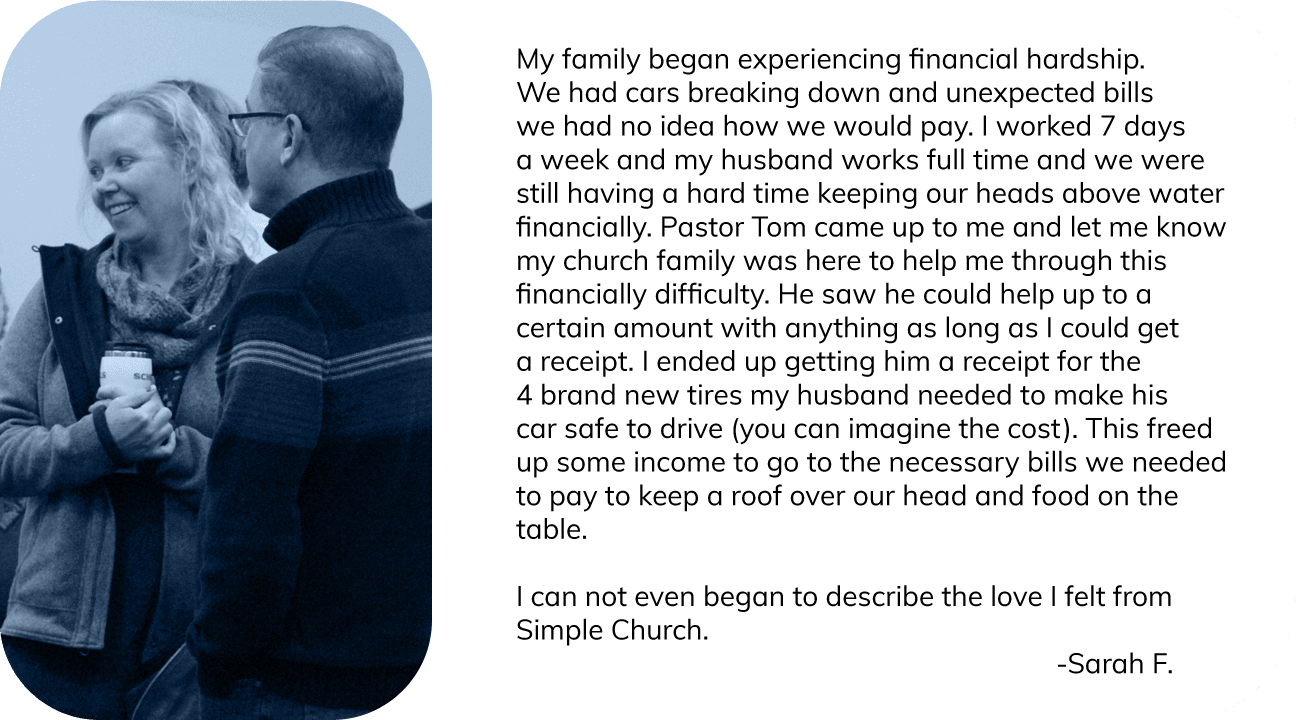 Get involved.
Are you wanting to connect with our church family and community and get involved? We have many opportunities available and would love to start a conversation with you. You can use the form below or send us an email at: outreach@simple.church.